StugHH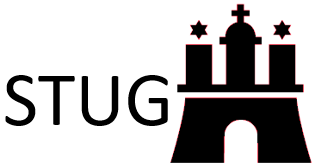 StugHH is the Hamburg-based Software Test User Group. We organize ourselves via XING and come together for regular events, workshops and lectures in Hamburg - a kind of Real Life Group with online agreement.
For example, we met on the following topics:
Juice Shop Hacking Session
Testfactory in use - Major projects with offshoring
Games of Quality
"Glühwein" Acceptance Test
Lean Questions @ Kühne & Nagel
Everything you always wanted to know about Mobile Testing...
Software development and testing in medical technology
Discuss, network, exchange or just chat. You will notice that others are facing similar problems or have already found a solution. True to the motto: Explore - Experiment - Error, we want to make mistakes in order to learn from them. But above all we want to have fun.

Do you want to know more? Then visit our Barcamp or become part of the StugHH! We are looking forward to meeting you and helping you implement your ideas!